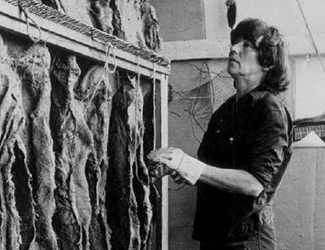 Magdalena Abakanowicz
---
Abakanowicz's life and art have been discussed in numerous books and exhibition catalogues, in which they are always closely linked and politicized. She was still a child when World War II broke out, and studied at the State Higher School of Visual Arts in Gdańsk and the Academy of Fine Arts in Warsaw during the Stalinist period, when artists were required to follow the doctrine of Socialist Realism.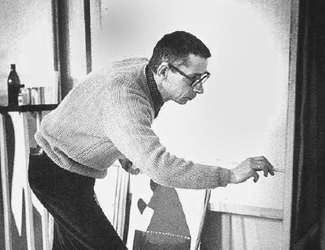 Stanisław Fijałkowski
---
Polish painter and printmaker, born in Zdołbunów (today Ukraine) in 1922. Between 1946 and 1951, Fijałkowski studied art at the State Art Academy (PWSSP) in Łódź, having the renowned Constructivist Władysław Strzemiński among his teachers. The artist taught at his alma matter until 1993. During the early stages of his career, Fijałkowski was influenced by surrealism and constructivism.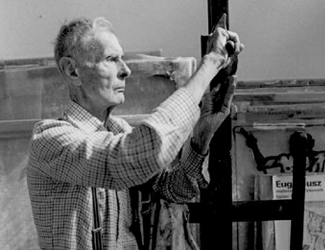 Eugeniusz Markowski
---
His biography has been mostly known from the laconic notes in his exhibition catalogues produced on the occasion of many exhibitions of his work during his lifetime, most of which took place before the 1990s. Markowski graduated from the Warsaw Academy of Fine Arts a year before the outbreak of the war and was wounded while participating in the defense of his country against the German invasion in the fall of 1939.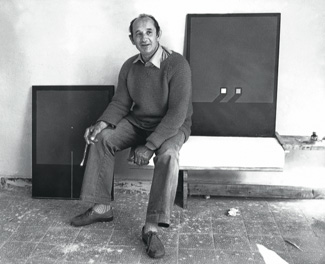 Stefan Krygier
---
STEFAN KRYGIER was a painter, sculptor, graphic designer, architect, and art educator. He was born in Łódź in 1923 and died in that city in 1997.

Between 1946 and 1951, Krygier studied at the State College of the Fine Arts (PWSSP; today Władysław Strzemiński Academy of Fine Arts) in Łódź, where he attended the legendary studio of the Polish Constructivist Władysław Strzemiński. After finishing his studies in Łódź, Krygier enrolled at the Architecture and Urban Planning Department of the Warsaw University of Technology. As an architect, he worked at the Municipal Architecture Office in Łódź, and designed, among others, a dormitory for the Łódź University of Technology and several residential buildings. Krygier taught art practice and art theory at his alma mater in Łódź between 1957-1997.

Throughout his career Krygier's work evolved stylistically, from the early works inspired by cubism, constructivism and Strzemiński's "solarism" to informel paintings, to his mature kinetic special compositions (loosely inspired by constructivism) and his late "simultaneous" paintings.

Krygier's works are in the collections of, among other museums, the National Museum in Warsaw, the National Museum in Szczecin, and the Muzeum Sztuki in Łódź.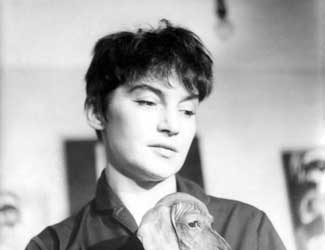 Teresa Pągowska
---
Teresa Pągowska (1926 – 2007). Graduated from the State College of Fine Arts (PWSP) in Poznań, obtaining a diploma in the Department of Painting and Murals under the supervision of Wacław Taranczewski in 1951. She participated in "All-state Exhibition of Young Artists. Against the war - against fascism" in the Warsaw's "Arsenal" in 1955, where she presented genre scenes painted in vivid colors. In the years 1958 - 1964, Pagowska turned to non-representational painting, limiting her palette to black, white and earth colors, and introducing sand, pieces of fabric and thickly laid resins into the surface of her paintings. She presented those works at the first Biennale de Paris in 1959 and in "15 Polish painters" in the Museum of Modern Art in New York in 1961.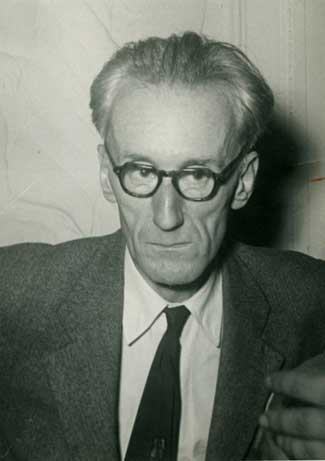 Józef Czapski (1896 – 1993)
---
Beginning in October 1918, Czapski studied at the Warsaw Academy of Fine Arts in the studio of Stanisław Lentz. In 1920, he transferred to the Academy of Fine Arts in Krakow, where he took classes with, among others, Wojciech Weiss and Józef Pankiewicz. In 1923, he joined the Komitet Paryski (Paris Committee), along Jan Cybis, Hanna Rudzka-Cybis, Zygmunt Waliszewski, Piotr Potworowski, and Artur Nacht-Samborski, and they all went to the French capital in late 1924. He remained there until early 1930s, having several shows in France and Switzerland.